Backpacking Equipment
Backpacking Equipment – Make sure you have the correct gear. By having the proper backpacking equipment your trek will be an enjoyable adventure and much safer.  (See the list at the bottom of the page.)

The correct backpacking equipment can make your adventure a resounding success. There are a number of items and issues to consider when choosing the backpacking equipment you will be using. For starters, there is a difference between a want and a need. You may want your big screen TV to watch at night, but we are out here to enjoy nature, not TV. If you can't pick it up or it won't fit in the bag, then you can't take it with you.  You will want to remember your camera (This provides the proof that you actually did it for your buddies to see!  Examples of proof can be found in the Photo Gallery.)
You are allowed, however, to take along some reading material!
If you are on a short day trek, fewer items of backpacking equipment will be needed and the quantity will be less so you will only need a small size
. Think about the items you are taking that you don't want to get wet (put them in a resealable plastic bag and remember to push the air out).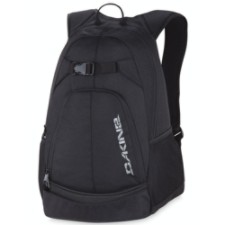 The longer treks may/will require a rethinking of the backpacking equipment you will need and be using. Whatever type of a trek you are going to make, plan ahead and double check your list of backpacking equipment and supplies to ensure you don't forget anything.  A medium size
may be just the thing you need.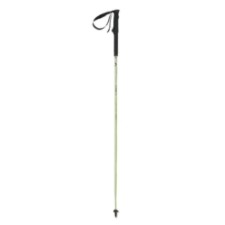 Walking Staff – these come in a variety of lengths and diameters (also weights). For a little more stability when you are going over rough terrain, walking staffs
or stick
(as another name) or hiking poles
are a very handy item to have included in your backpacking equipment (besides, some of them really look cool). Remember, when your arms get very tired because you selected a wooden stick that is too heavy, you can always use it for firewood.
Backpacking Equipment – Size and capacity is very important. Because of the weight you will be carrying, you will want your pack to fit correctly. You can get internal or external frame. Comfort and adjustability are important keys to the selection of the proper backpacking equipment. Make sure yours has an adjustable hip belt if you will be carrying heavier loads or covering longer distances. Your hips carry the load and the shoulders give stability. Don't try to carry the weight on your shoulders. You will tire very quickly. Very heavy loads can be carried comfortably over long periods of time if the backpacking equipment is fitted to you and adjusted correctly.  This is where you will need a large size.
Some backpacking equipment items to consider taking with you (especially if you have little kids along) on a day hike or a quick overnighter (backyards work great for kids) are:
The List:
Air Mattress – you never know when the little (or big) tyke is going to get tired
Belt – make sure nothing falls down when the mosquitoes are around
Boots or shoes – make sure they are broken in and comfortable
Bug Repellent  – this can save a lot of irritation
Candles, Matches – for those who like to see in the dark.
Eating gear – the palm of your hand and fingers don't count.
First Aid Kit – this is a must have item.
Food and /or MRE's – feed me, feed me, feed me – I love it!
GPS Devices – for those who turn around twice and lose the bathroom door, this helps.
Hat – keeping the heat/cold off your head and getting a sunburn is not fun.
Knife – (Every little kid wants one. And for the adults – Only the best for the MacGyver in you!)
Maps – even with a GPS these are handy (especially if the battery goes dead.
Pants – lightweight or heavy (check the weather)
Rain gear and Pack cover for your gear – wet is not good.
Shirt – long sleeve or short
Sleeping Bag – this can keep you warm on a cold night.
Socks – take an extra pair (or two) along.
Stove – who likes cold food? I don't.
Sunscreen – this is a must for fair skinned folks.
Tent – this can come in handy in bad weather!
Toilet Paper (Do not use poison ivy leaves as a substitute!)
Water Purifier – getting ill is not recommended.
Remember, for the best time outdoors, you will want the right backpacking equipment. Return to Top